Rika Cargill
MOTHER OF THREE RECOUNTS JOURNEY WITH CANCER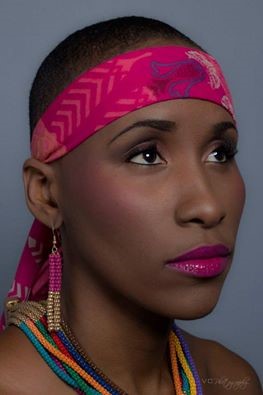 A year after giving birth to her son, George, Rika Cargill found out that she had breast cancer.
"My breast became very hard, swollen and unbearably painful. I was told by a doctor that it was just a blocked milk gland and my breast just needed to be cut and drained," said the 35-year-old mother of three.
"I got that done and a few weeks after the swelling, the pain got worse." Cargill immediately returned to the hospital and underwent a biopsy.The results came back positive. She had stage 3 breast cancer.
The diagnosis wasn't a complete shock for Cargill, however, as she is BRCA-1 positive and cancer runs in her family. Both her mother and grandmother passed away in 2006 from the disease. Two of her aunts later lost their battle. "The day I found out I had breast cancer, I told my children the news. They were a bit saddened, but more encouraging. I had the biggest support system of family, friends and prayer warriors," she said.
"People I didn't know reached out with comforting words and kindness. There were so many times I thought I wouldn't get through, but my faith, my family and my will to live kept me fighting. And I had the best team of caring doctors. I'm a survivor, no, an 'overcomer.' That's what I prefer to be called and I believe that the cure for cancer is within.
Today, Cargill is cancer free and her three children, Terenique, Ticarri and George couldn't be happier. Her life has also changed – drastically. She no longer consumes sugar and rarely drinks alcohol. When she does, it's a small glass of red wine. She also stays active, frequently participating in the Sunshine Insurance Race Weekend's (SIRW) annual events. This time will be no different.
She says she will be at the start line for the Susan G. Komen Bahamas Race for the Cure® on January 16, 2016.