Zeta Phi Beta Sorority To Mark 40 Years With Komen Walk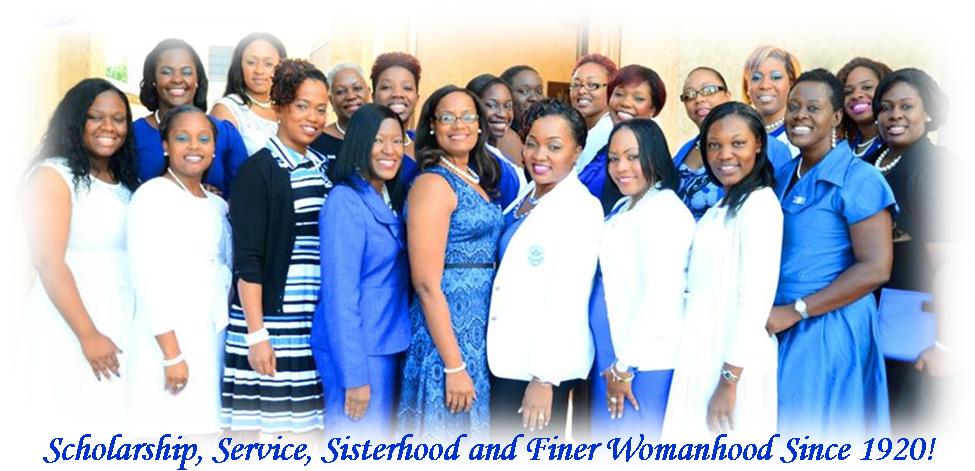 A local sorority will mark its 40th anniversary by taking part in the Susan G. Komen Bahamas Race for the Cure® on Saturday.
Forty sorors from Zeta Phi Beta Sorority, Inc.'s graduate chapter, Theta Epsilon Zeta, will walk the 5K event, which is now in its sixth year.
The team is walking under the name, "Forty & Finer."
"As a group of women who support the fight against all forms of cancer, especially one that targets females, we wanted to commemorate our 40th year in large numbers, showing not only support for those who have won the fight against breast cancer, but also give support to those who are currently battling the disease. We also want to walk or run in memory of those we lost along the way," said Theta Epsilon Zeta President, Taisha Lloyd.
"The disease is one we take very seriously and as such, we encourage all of our members to get yearly and regular check-ups," she said.
Lloyd says it is her sorority's hope that it can bring about more awareness to the disease, particularly to individuals who may think breast cancer is non-existent in The Bahamas.
"We need those fighting this battle to be able to see that we are here fighting alongside them," she said. "We are here to walk with them, laugh with them and help them live life like the sun will come out tomorrow. We want to restore their hope, strength and faith and show them that we love them. We also want the community to share our joy as we celebrate 40 years of service, scholarship, sisterhood and finer womanhood in The Bahamas," she said.
Theta Epsilon Zeta Graduate Chapter was chartered on January 23, 1976 in The Bahamas by seven chapter members: Sharon Lady Wilson, Jacqueline Marshall, Rosemary Braynden, Marva Minns, Elsie Pilgrim, Catherine Roxborough and Marsha North Bain.
Once the sorors cross the finish line on Paradise Island, they will be treated to a star-studded concert.
Host and popular comedian, 'Naughty' will emcee the event. Nehemiah Hield, Sosa Man, Najie Dun and Wendi Lewis and Dyson Knight of Visage will entertain the crowd during the Survivors Ceremony. The ceremony is the highlight event for Komen Bahamas and honors the women and men who have won their fight with breast cancer.
The race starts at Montagu Beach at 7:00 a.m. and ends at the former Hurricane Hole area on Paradise Island.
To register for the 5K run/walk, visit www.komenbahamas.org.
The Sunshine Insurance Race Weekend is sponsored by: Sunshine Insurance, Atlantis Paradise Island, BahamasLocal.com; the Ministry of Tourism, Focol, Soctiabank, Subway, Arawak Homes, RoyalStar Assurance, NAD, BTC, Dasani, Sunshine Finance, Poise, Ministry of Youth, Sports & Culture, Bahamas Medical & Surgical Supplies Ltd., Roman Meal, Vitamalt, Pantene, PharmaChem Technologies, Bahamas Waste, Cleveland Clinic Florida, Tropical Shipping, The Sign Man, TheBahamasWeekly.com, RBC Royal Bank, Pure Silk Bahamas, Graham Thompson, Milo Butler, Doctors Hospital, Dunkin' Donuts, Deloitte, Sawyer's Fresh Market, The Mailboat Company Ltd., BGC Limited, Bahamasair; Runner's Depot, Grand Bahama Power Company, MSC Bahamas Ltd., Dremer Entertainment, Handling Your health Wellness & Rehab, Gatorade, UPS, Nassau Container Port, Glass & Accessory, Ministry of Education, Science & Technology, (Bahamas Hot Mix), 100 JAMZ, JCN, Phat Groove E-blast, Island 102.9FM, Left at Third, The Tribune and Cable Bahamas.