TheBahamasWeekly.com Returns As Sunshine Insurance Race Weekend (SIRW) Sponsor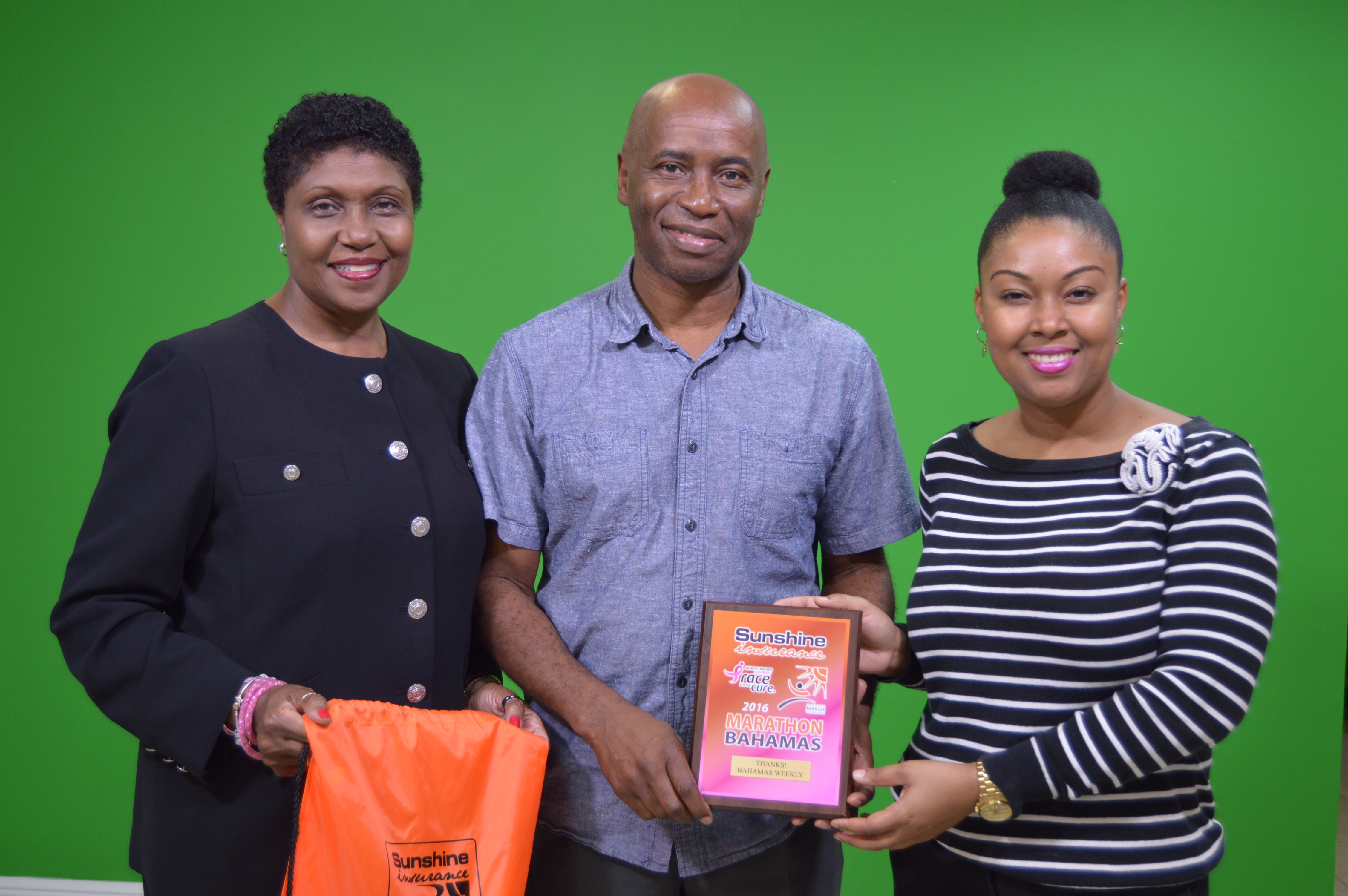 TheBahamasWeekly.com Returns As Sunshine Insurance Race Weekend (SIRW) Sponsor.
Susan G. Komen Bahamas Race for the Cure® and Marathon Bahamas slated for January 14-15
NASSAU, Bahamas (September 19, 2016) – For the second year in a row, TheBahamasWeekly.com has signed on as a Sunshine Insurance Race Weekend (SIRW) sponsor.
The hugely popular Bahamas news and events portal, which boasts an average of 1,000,000 page views per month, will help Race Weekend – which includes the Susan G. Komen Bahamas Race for the Cure® and Marathon Bahamas – to expand its global reach.
Articles on TheBahamasWeekly.com appear within minutes on Google and the site remains in the top position for Bahamas news and events.
Race Weekend remains the premier sporting event in the country, attracting elite athletes from all over the world and boosting tourism numbers during the traditional slow period.
TheBahamasWeekly.com Editor/Co-Founder, Robbin Whachell said her company is "extremely pleased to continue our relationship with the SIRW, as it's become one of the country's signature events that our international and local readers watch out for."
"It has been exciting to see the growth of sports tourism in The Bahamas, and Marathon Bahamas has been one of the events leading the way. Not only does Race Weekend attract visitors to the country, but it encourages an active and healthy lifestyle."
David Mackey, webmaster and administrator of TheBahamasWeekly.com said SIRW is "exactly the type of event that TheBahamasWeekly.com is overjoyed to join as a media sponsor."
"Not only does it attract a large, globally diverse cross-section of visitors to our website, but it entices health conscious individuals to visit The Bahamas and participate in The Bahamas' premiere marathon event, while at the same time experiencing our fine Bahamian culture," said Mr. Mackey.
"We tip our hats to Sunshine Insurance on founding Marathon Bahamas."
Race Weekend takes place on January 14-15, 2017.
The two-day event coincides with the United States' Martin Luther King Jr. holiday, giving North Americans an opportunity to race in the sunny shores of The Bahamas and escape the winter weather.
Marathon Bahamas, a Tourism Impact Award winner, has been named as one of the top 50 races in the world outside of the UK by Runner's World UK magazine.
Meantime, the Susan G. Komen Bahamas event is a community effort that brings awareness to the cancer fight and raises money for the cause.
"We want to thank TheBahamasWeekly.com for returning as a sponsor. We don't take their support for granted. They have helped us tremendously in getting our message to local residents and international visitors and they do so on a continuous basis, sharing our posts with their social media audience and staying in touch with us throughout Race Season. We hope to strengthen our partnership even more in the coming years," said SIRW Marketing Coordinator and PR Chair, Rogan Smith.
"We'd also like to thank all of our sponsors, new and returning for partnering with us. Their assistance, whether monetary or in-kind, is incredibly valuable to our organization and goes a long way in helping us advance our mission. It means so much to us when sponsors call us to let us know that they are returning. Some do so without us even asking. Clearly, they see the value in being affiliated with our event and we can't thank them enough."
Race Weekend will donate 100% of the net proceeds from the two-day event to The Cancer Society of The Bahamas, the Cancer Association of Grand Bahama, the Princess Margaret Hospital Foundation and Sister Sister Breast Cancer Support Group.
Sponsors for the SIRW include: Sunshine Insurance, the Ministry of Tourism, Atlantis, FOCOL, BTC, Arawak Homes, NAD, Royal Star Assurance, Bahamas Waste, Pharmachem Technologies, Roman Meal, Royal Bank of Canada, Vitamalt, Global Pacific Food Group/Pure Silk Bahamas LPGA Classic, Bahamas Power and Light, Signman, Baptist Health International, BGC Bahamas Ltd., Doctors Hospital, Sawyers Fresh Market, Runners Depot, Gatorade, Classic Formal Wear and TheBahamasWeekly.com.
To register online for Marathon Bahamas, visit www.marathonbahamas.com or call 242.502.6500.
Registration for Komen Bahamas opens on October 1. Visit komenbahamas.org for more information.
###
Caption L-R: Honorary Chair of the Susan G. Komen Bahamas Race for the Cure®, Willie Moss, TheBahamasWeekly.com Webmaster/Administrator, David Mackey and Sunshine Insurance Race Weekend (SIRW) Marketing Coordinator and PR Chair, Rogan Smith.